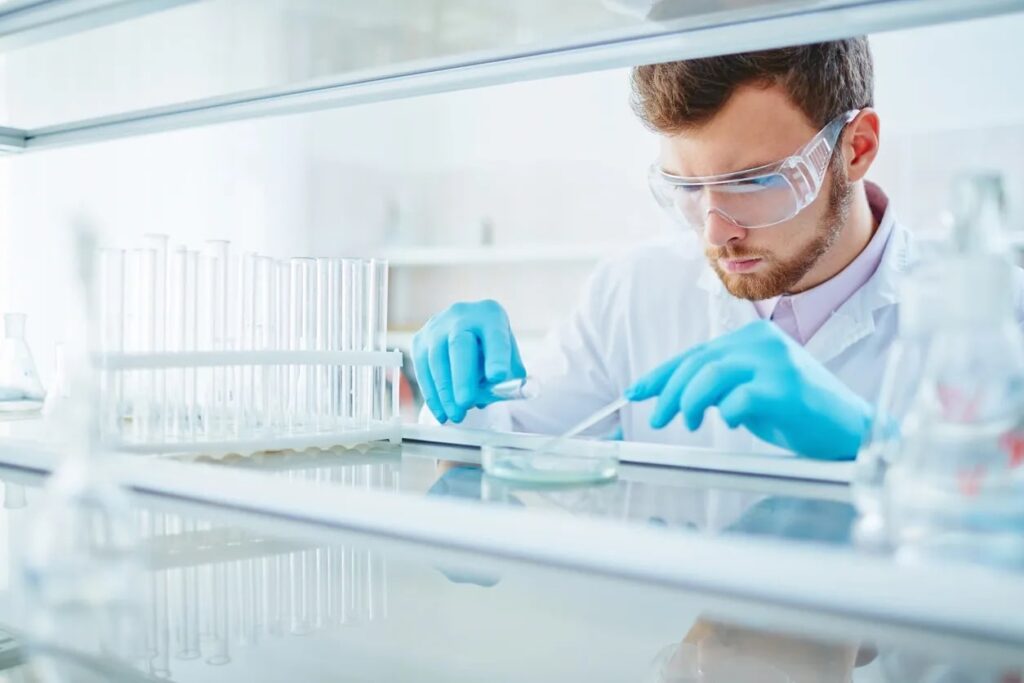 Since the dawn of the COVID pandemic, the term Rapid Antigen Test (RAT) has incorporated itself into the common household language. Technically termed Lateral Flow Assay (LFA), these tests are fabricated from paper-based materials coated with biological particles that can "sense" the presence of an analyte. A minimal construct, these LFAs usually produce color which can be read through the naked eye, eliminating the need for bulky instruments to get a clinical assessment.
Although these tests have been around for many decades, their application has been limited to urine-based pregnancy tests, and were overshadowed by the conventional blood-based tests. However, consistent technological improvements in LFAs have brought a paradigm shift in the field with as many as 500 patents being granted in the last 25 years. The COVID pandemic proved to be a coming-of-age for the LFAs, allowing the display of their tremendous diagnostic potential, such as,
Easy: Simple user-friendly protocol, can be followed with minimal instructions
Quick: Single-step tests, results produced in a few minutes only
Universal: Requiring no devices to read the results, can be used practically anywhere
Affordable: Constructed out of minimal and cost-effective materials
Low-risk: Can function on convenient biofluids (urine, saliva, sweat), removing the risk of secondary infections
Among the biofluids, saliva, aptly called the mirror of the body, has the best candidature as it quickly expresses any changes in the body through alterations in its composition. Being ample and easy to collect, salivary diagnostics are the next step in LFA technology, evolving from a simple Yes/No result to precise measurement of the analyte, giving us the power of self-assessment in the palm of our hands.
Furthermore, using AI based image interpretation and machine learning algorithms, we are able to quantify results with reasonable accuracy.
---
The author is a Senior Research Scientist at CortiqaHealth, a company dedicated to making healthcare accessible, affordable and easy-to-use.